Comegys Culture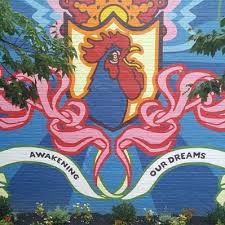 Mission Statement
The mission of The Benjamin B. Comegys Elementary School is to educate our scholars to become independent readers and writers, critical thinkers and problem solvers, and lifelong learners.
Vision Statement
The vision of The Benjamin B. Comegys Elementary School is to create a nurturing learning environment in which scholars achieve academic excellence through exemplary teaching that incorporates differentiated, data-driven instruction, and effective team planning. Teachers will model the core values and encourage positive self-awareness and social responsibility. With parents and the community as our partners, we pledge to create an environment where our scholars will be safe, respected, and academically empowered to become goal oriented, self-motivated leaders ready for the 21st Century workforce.
Comegys Expectations
Be Ready
Be Respectful
Be Responsible
Comegys Daily Creed
The Afrocentric Creed
Toward the Centered School in Urban Areas
by Dr. Molefi Kete Asante
I have faith in myself,
I have faith in my teachers.
I will accept my duties and responsibilities.
I respect others and seek their respect.
I have self-respect,
I have self-control.
I can learn if I study hard,
I will learn because I will study hard.
I love myself and loving myself,
I will be myself and know myself.
I am the one who is talking!